What to expect when BUYING A HOME
What does the REALTOR® do?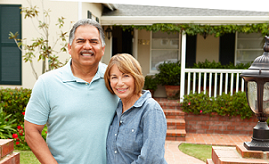 Buying a home is a complex process—even for experienced buyers. That's why it is important to work with a REALTOR
®
who understands the process and can guide you through the various stages.      Shana Harrison will work with you to help you find a home that fits your budget and is in the area where you want to live. Once you find the home that you want, Shana will guide you through making   an offer; negotiating the terms of the sale; getting your potential purchase inspected, repaired, and appraised; and closing the sale. She will help you understand the terms, processes, and documents   used in the buying process; provide up-to-date market information so you can make informed decisions; negotiate on your behalf, and enable you to enjoy peace of mind, knowing that all the details are   being taken care of by an experienced and knowledgeable professional.
What do the BUYERS do?
While your REALTOR
®
does a lot of the heavy lifting, the buyers still have work to do. As you go through the steps that follow, make sure to include all decision makers along the way.
Determine what you want. What area(s) do you desire to live in? What type of home do you want? What age home would you enjoy most? How many bedrooms and bathrooms are needed? Do you need a certain amount of square footage or acreage? Are there any must-have features? As you make the list, take the time to prioritize the items that are the most important.
Determine your budget. Whether you are a cash buyer or will be borrowing for the purchase, it is crucial to define the maximum spending amount. If you plan to get a home loan, meet with a lender to learn about your eligibility and get pre-qualified. Remember that just because you qualify for a certain amount of money doesn't mean you have to use it.
Find a house and make an offer. Your REALTOR® will be by your side, showing you properties and providing up-to-date listings and comparative market analyses to assist you in determining what you want to offer for your chosen property.
Secure financing. If you are not paying cash for the property, you must get a loan. Continue working with your lender to ensure funding. The lender will likely ask for an appraisal and a survey to confirm that the property is worth the cost of the loan. Repairs may be required, and insurance must be purchased. These conditions and others must be met before a transaction can close.
Close the deal. Meet your REALTOR® at the designated title company to sign documents. The title agent and your REALTOR® will be there to answer any questions. Once you present a cashier's check or the title company has proof of wire transfer, you will sign a final document that itemizes closing costs and pay your portion of the closing costs. You will receive a deed that transfers ownership rights to you and keys to your new home!
What to expect when SELLING A HOME
What does the Realtor® do?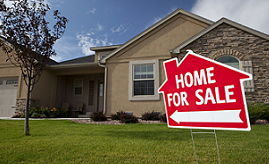 Helping find a buyer for your home is only one facet of a real estate professional's job. A REALTOR
®
will save you time and money by providing a comparative market analysis to determine the correct listing price for your home; helping you prepare your home for sale; listing, marketing, and showing your property; advising you about the pros and cons of offers received for your home; assisting you with negotiating favorable terms; negotiating on your behalf, completing the paperwork, and ensuring all deadlines are met. While your REALTOR
®
is taking care of these tasks, you can focus on getting your home show-ready and preparing for your move.


What do the SELLERS do?
Share your knowledge. Sellers must complete the Seller's Disclosure Notice, providing details of the condition of the property.
Establish a listing price. Use the comparative market analysis your REALTOR® provided to determine the price you want to list your house for sale. Your REALTOR® will be able to assist with this decision, leaning on current market experiences.
Make your home show ready. When potential buyers visit your home, they need to be able to imagine themselves living there. To make that possible, it is necessary to declutter, deep clean, remove personal items such as family photos, make cosmetic repairs both inside and outside the house, and remove items of value. Your REALTOR® will have suggestions, and you may also want to consider professional staging. Make plans for you and your pets to be out of the house during designated showing times.
Review and respond to offers. Your REALTOR® will give you ALL offers that are presented. If more than one is presented, she will highlight the differences and discuss your options to do what is best for you. Once you and the buyers have signed the offer, the buyers will perform an inspection and probably a survey. Be prepared for requests for repairs to be made following the inspection. Make plans for you and your pets to be out of the house for the inspection appointment.
Close the deal. Your REALTOR® will keep you informed throughout the process and will let you know when it is time to sign the paperwork, receive your payment, and CELEBRATE!